"Delfinia" Boat Tours
"Delfinia" Boat Tours

Get on board to the island's traditional boat "Delfinia" and enjoy the trip to Kleftiko. Starting the engine from Kipos, the route includes two stops for sea bathing, half an hour in Gerontas and about 1 and a half hour in Kleftiko, destinations that are not accessible by car.
During the trip, you have the chance to admire the crystal clear waters and the unique volcanic forms of the island. The sea trips in Milos are one of a kind experiences that you should not lose.
The boat is very spacious and you can enjoy the summer sun as much as the shadow. The cost is low and you can also book a seat over the phone.
θαλάσσιες Εκδρομές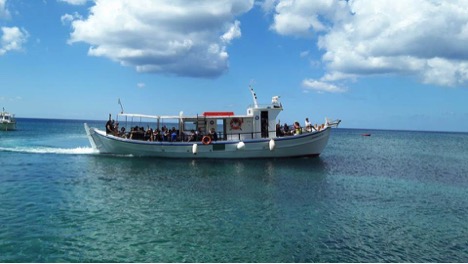 θαλάσσιες Εκδρομές